It's ba-a-ck.
I've done this once...maybe twice. But I love reading them. And in my quest to document the Goobers because they aren't getting younger, I'm going to try it up each week. Try. No promises. Feel free to yell at me if I miss though :D
So the idea is to post a picture of a pretty, a happy, a funny and a real. Simple right? It's started by the ladies over at Like Mother, Like Daughter. Click the button above if you haven't read their blog before. Pretty interesting stuff over there
Anyways, lets see here...
~Pretty~
Homemade chili. Homemade corn bread. Homemade guacamole. Yum.
~Happy~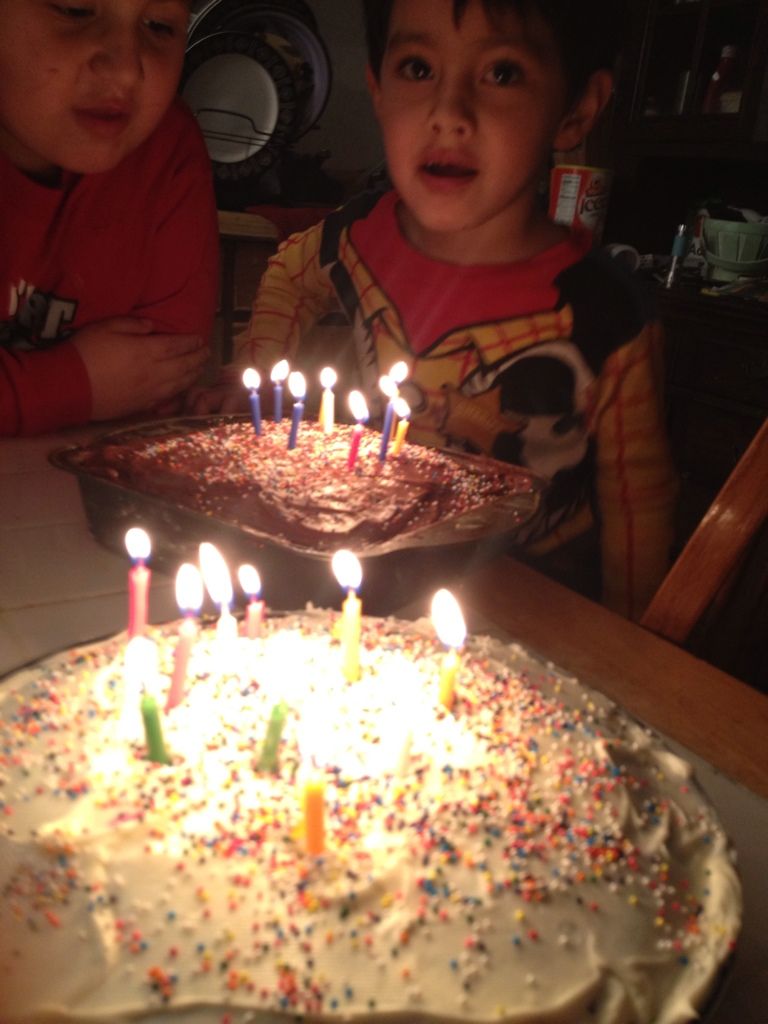 My view last night. Homemade cakes mixed, baked and decorated by Goobers, who insisted on candles, singing and Are you 1... 30 has arrived, and I couldn't be happier :D
~Funny~
I have a few funnies this week. The first two are of my rock stars after my birthday concert they put on in our living room...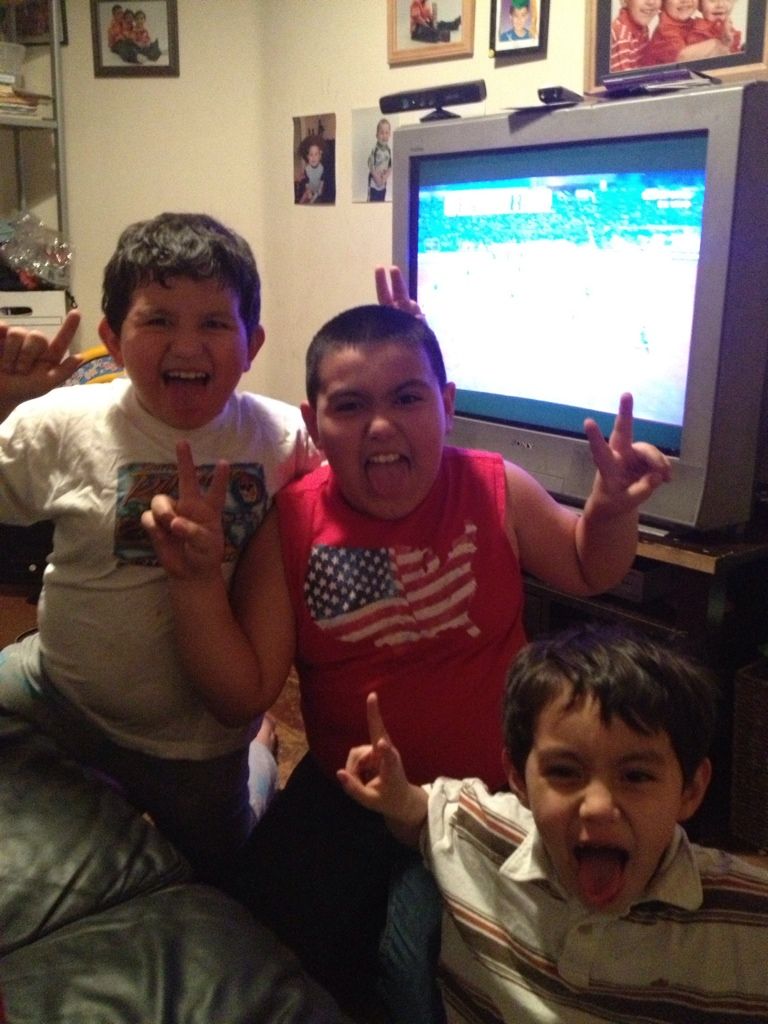 And this I found on my phone when uploading pictures tonight. Pretty common for there to be surprises on my camara. So here's Spawn.
~Real~
This was after Kindergarten Bedtime Stories. The kindy classes do it every January, go in after dinner in your pj's, with your blanket and stuffed animal and they have about a half hour of stories read by their teacher. So far all of the Goobers have had this awesome kindy teacher, we're hoping she'll still be there in 3 years when Chunk starts.
So that's my pretty, happy, funny real this week. What's yours?